Two years ago if you had asked me does packaging or cost of soap, body wash, shampoo, or conditioner matter I would have said probably not. But ask me now, after owning a bed and breakfast in Camden, and my answer is a definite yes! Most people know I am highly sensitive to most fragrances and scents. I also know I am not alone. As a result, when we picked out our bath products for Elms of Camden we wanted something light, natural, no testing on animals,  and of the highest quality. And we found a line we liked. I also had no idea how many small plastic tubes and bottles we would end up throwing away or recycling after one use.
But, I'm always looking for ways to improve the property or the guest experience. One day I was talking to a friend about bath products (doesn't everyone talk about that with friends) and she said they had switched to a company called gfl amenities. I did my research and was impressed with what I read. The line is certified green, never tested on animals, the packaging is recyclable, made in Italy, all natural ingredients, lightly scented, and designed specifically for the hospitality industry. I then requested samples and liked their line of bath and spa products called Hopal.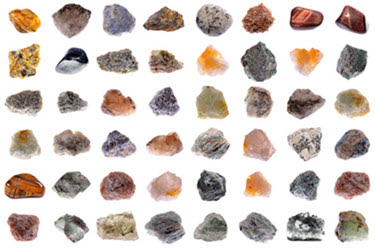 The name Hopal is inspired by the brilliant look of the opal stone. The internal structure of the opal makes it diffract light; depending on the conditions in which it is formed, it can take on many colors. Opals come in a wide range of colors, from transparent to white, with many shades and flashes of radiance with even the slightest movement.
I also like that Hopal has a mission; to help contribute to sustainable consumption. By choosing products and services that are Nordic Ecolabel certified, consumers are actively contributing to the ultimate goal of achieving a sustainable society. Nordic Ecolabel is a European co-labeling scheme that evaluates a product's impact on the environment throughout the whole life cycle. Hopal is Nordic Ecolabel certified.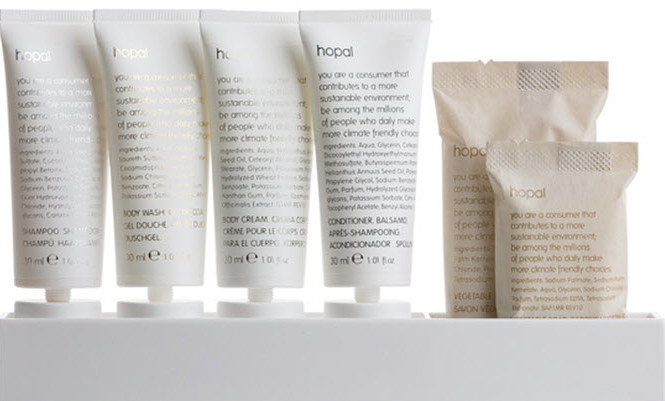 Here's a short video on gfl amenities if you want to learn more about the company.
We think you will like the new product line and we love that it's Nordic Ecolabel certified! So, lather up, wash up, condition up, and moisturize up. All while not upping your carbon footprint!
Gary